Best alternative to Paypal recurring payments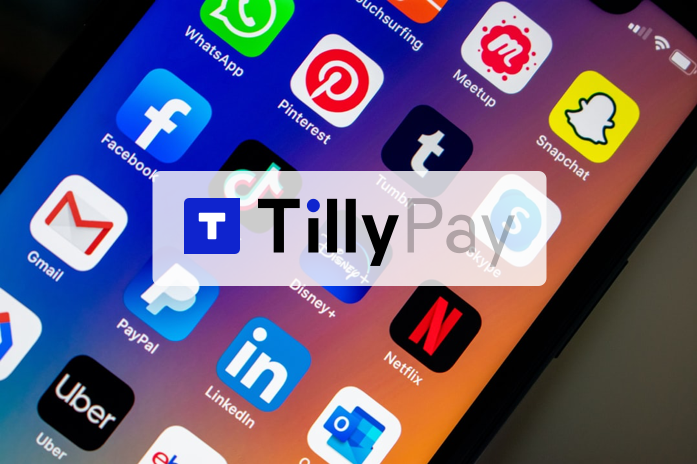 Accept recurring payments in a matter of minutes with a simple link.

Let's face it, setting up recurring payments on PayPal isn't easy.  
But if you find PayPal confusing (and expensive) then you're not alone.
We do too.
That's why we created TillyPay.

TillyPay makes getting paid quick and simple. So if you're a small business and you want to get paid the easy way, you've come to the right place.

---
Single or recurring payments with a link
Start accepting payments in a matter of minutes
---
TillyPay vs Paypal


Setting up PayPal recurring payments is so confusing.  We make our service super-easy to use, with an intuitive design that just makes sense.  But that's not all...
Unlike Paypal, we don't charge high fees or subscriptions.
With TillyPay, you can save more of your hard-earned cash.

We think getting paid should be quick, easy and cost effective.

That's why we've designed a service that gives you more time to hustle and takes the pain out of receiving payments.

With TillyPay, you only pay Stripe's processing fees, which makes it the most cost-effective alternative to PayPal for recurring payments.

Still not sure about TillyPay?

If you're processing 2,000 EUR of revenue per month, TillyPay saves you 30 EUR every month compared to PayPal. That's 360 EUR per year.

You can find out more about our pricing here.

How to get started with TillyPay

We get it, you want to start collecting payments right away.
The good news is that we're going to get you started in just a few clicks.
Keep reading to find out how to get set up.

Sign up

First things first, you'll want to open the TillyPay main page in a new tab. Just click here: https://tillypay.com/.
Then you'll want to click on the 'create payment link' button.
Just enter a login and password and we've completed step one!

Stripe verification

You'll be redirected to Stripe and asked to fill out a few details about your business.

By the way, TillyPay is powered by Stripe, which is one of the world's leading payment processing platforms!

We use Stripe because it gives you:
✅Access to a world-leading payments technology
✅State of the art fraud prevention to keep your money safe
✅Complete flexibility with no subscription fees

After you've filled in those details Stripe will authorise your account.

Start accepting payments
Now it's back to the TillyPay website, where you're all set up and ready to go!z
You'll be able to generate payment links for your customers and track all of your income. We'll also make some fancy data visualisations for you, so you can track exactly how everything's going!

Creating a payment link couldn't be easier.

All you need to do is:

Choose whether it's a single or a recurring payment
Choose the amount
Write a short description
Click to generate the link and you're good to go!

Just share your link with your customer and collect the payment, just like that.

Before you go

We're totally flexible with our service.

We know that sometimes you might be raking in the $ and other months are a bit slower, so you can use our service as much or as little as you want.

We don't have any minimum payment threshold.

But if you're turning over $10,000+ in a year, get in touch and we can sort you out with a special deal.