Breakdown: Guest Checkouts by PayPal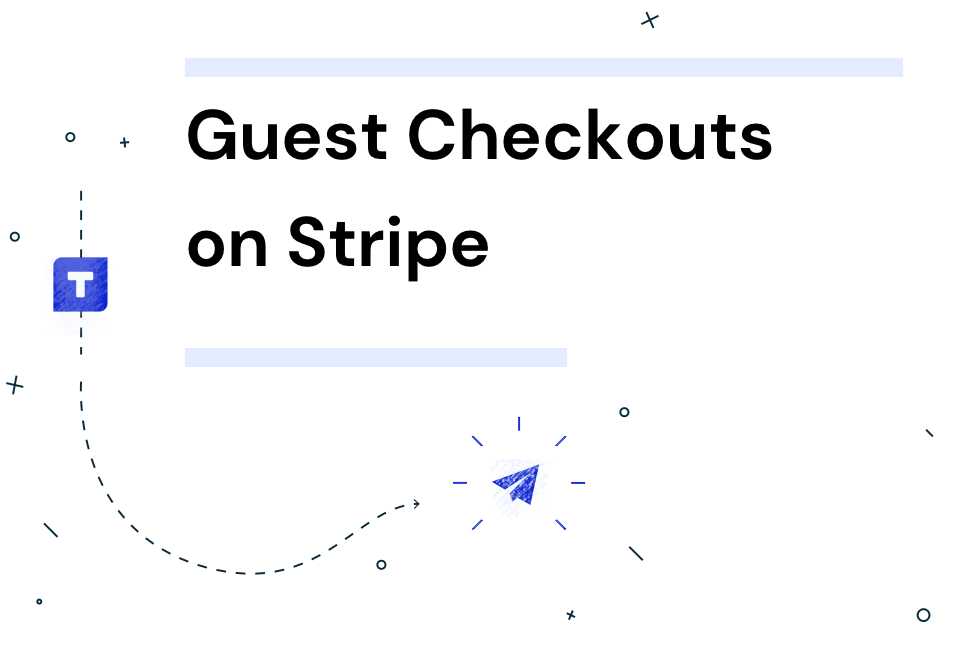 PayPal has an under-utilised payment option called Guest Checkouts. This allows businesses and entrepreneurs to accept credit card payments from customers that don't have an account with PayPal. For those already using a Paypal Business Account, you can easily find this payment option within PayPal's user interface and can activate it via a simple toggle.
Now this may sound like a win-win situation for both businesses and consumers, but there are uncertainties surrounding this PayPal feature and might explain why it isn't so well known or utilised. We break down the available information to help you decide whether Paypal's Guest Checkout is right for your business.

Instructions for Guest Checkout in PayPal
First things first. If you already have a Paypal Business Account and want to activate the Guest Checkout option straight away, follow these instructions:

What is PayPal as a Guest?
Rather than signing into a PayPal account in order to finish an exchange, a potential customer only needs to provide their credit card details on the PayPal payment screen to complete their purchase.
Sounds great, right?
Yes, in theory. However there are two main limitations:
A credit card has a maximum lifetime transaction limit of $4000 (Four Thousand American Dollars)
A credit card will be limited to 15 transactions.
Customers need to verify their credit card ownership by opening a Paypal account if one of these limits is reached. To protect from potential fraud, a credit card can not be associated with a PayPal account, or designated to an account that has been closed.
Where are Paypal Guest Transactions Available?
This is a tough question to answer. Even though PayPal is accepted as a method of payment in over 200 countries, not all consumers within these countries have access to the Guest Checkout option. In fact, it appears the majority of countries are blocked at this stage.
Access to this feature is at the discretion of PayPal. Once you have enabled the Guest Checkout, it's up to PayPal to decide which customers will use the option. If your customers are deemed to be within a country that has a high risk of credit card fraud, they will need to sign up and make a Paypal account.
Issues with Guest Checkout
Due to the uncertain nature of the Guest Checkout option in its current form, some businesses have faced issues of customer confusion and abandonment at the check out stage. Customers often click Guest Checkout as a payment option but will be unable to proceed with their purchase.
So if your business has a customer base in South America, Asia or Africa, then perhaps this feature might be best avoided for now. Europe based merchants should also be wary since certain European countries are also blocked due to banking laws.
Lets Compare: PayPal or Stripe
Stripe offers a payment option similar to PayPal's Guest Checkout, but provides customers with far more flexibility at the checkout stage. Stripe makes sure customers remain at the checkout stage on the host site when making payments, allowing them to pay via domestic and international debit/credit cards, as well as Apple Pay, Google Pay, and many more.
In terms of fees, neither company has monthly fees (unless you opt for PayPal Payments Pro, which will set you back $30 a month or PayPal recurring billing), monthly minimums, or termination costs.
Stripe charges 2.9% plus $0.30 for all U.S. card payments. PayPal also charges 2.9% plus $0.30 for transactions in the United States, but if your customers use an American Express card, this fee goes up to 3.5%. For non-U.S. cards, this fee is even higher: 4.4% plus a fixed fee based on the currency outside the U.S.
Both PayPal and Stripe offer recurring billing. PayPal charges a monthly fee of $10 to set up recurring billing (this is on top of the $30 monthly fee for the PayPal Pro account). There's no monthly fee with Stripe and you only have to pay 0.5% on all recurring charges.
Perform better with Stripe + TillyPay
At TillyPay, we've made a user-friendly "2 in 1" implementation process which allows merchants to abstract a layer from Stripe by providing a very simple dashboard to generate links for payment checkouts. No coding knowledge or develop expertise is required so getting paid is quick and easy.
If you like how this all sounds and want to get started, open an account with TillyPay. You'll automatically gain access to a Stripe account, as well as all the benefits that TillyPay has to offer.