New Feature: Custom Fields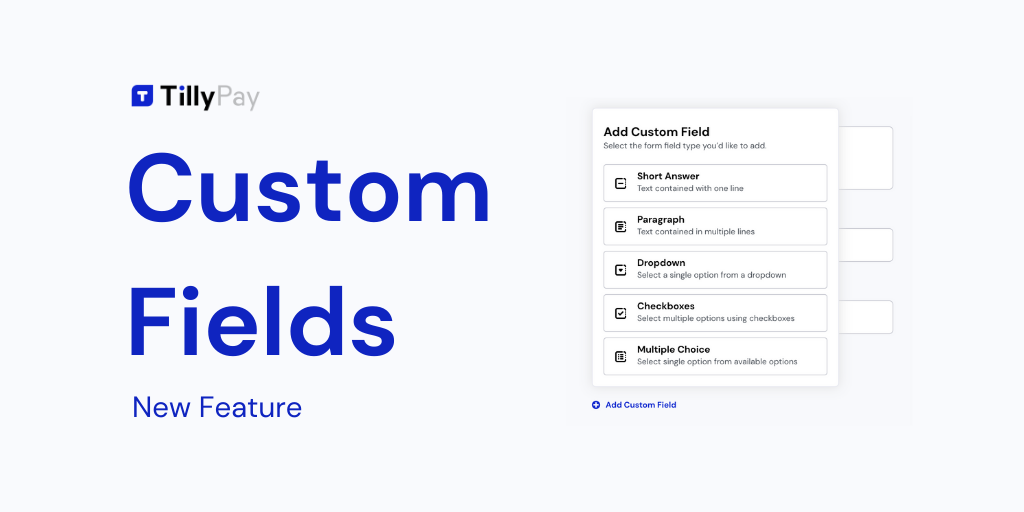 Today we're releasing a new Custom Fields feature to help you collect more information from your customers.
TillyPay's new Custom Fields feature lets you personalise your payments page even more by adding up to three custom form fields.  
We received feedback that our users often need to collect additional information from customers, such as a delivery addresses or product choices.
Instead of managing those details with a separate tool, you can now collect that information directly from the payment form.
We've also added a handy button so you can set 'required' and optional form fields.
What are the options?

There are five custom fields to choose from.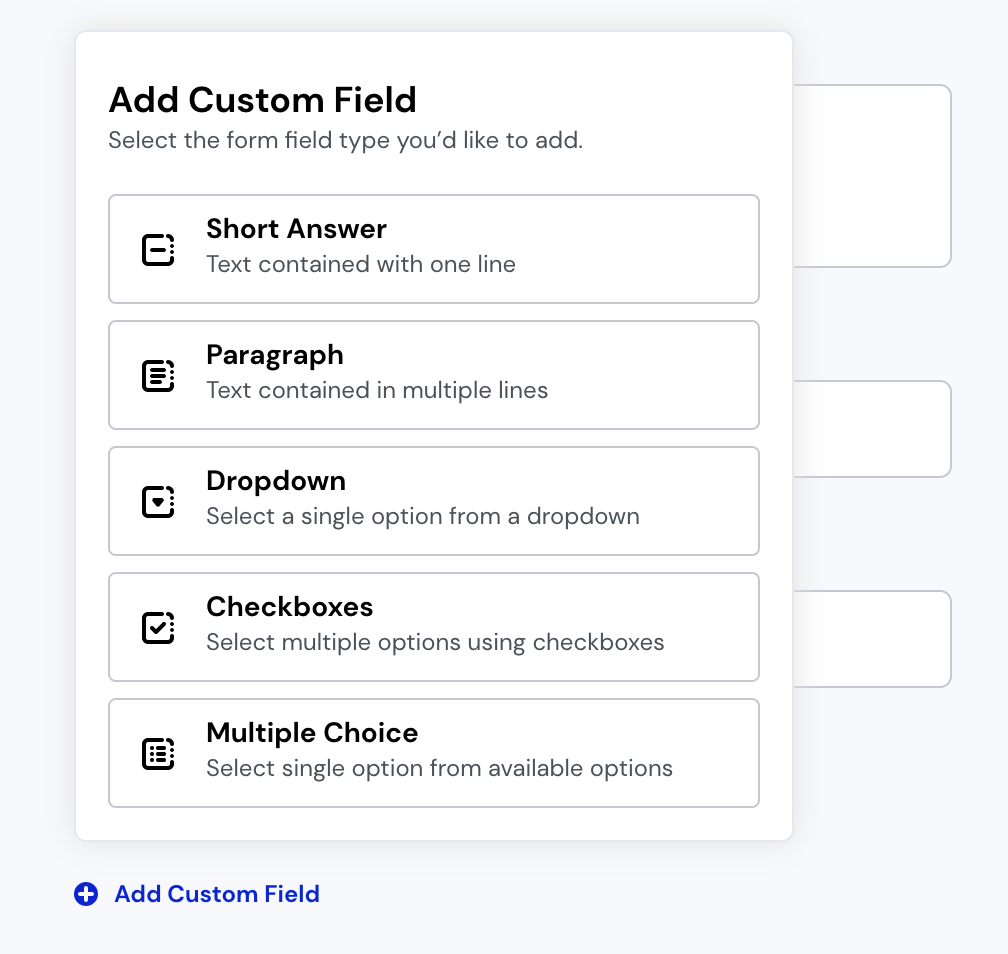 Short answer
Use the short answer field to collect a short piece of information from a customer, such as an e-mail address, phone number, or company name.

Paragraph
Use the paragraph field to collect longer pieces of information, such as delivery addresses or customer feedback.

Dropdown
Use the dropdown field to create a list of options that customers can choose from. Customers can only choose one option.

Checkboxes
Give customers the ability to select more than one option. This is perfect for if you're running a workshop and need your customers to select their availability.

Multiple choice
Let customers choose a single option from a range of available options. This is a useful feature if customers need to select a specific parameter for your services. For example, the size or design of a product, or specific features of a service.
You can set custom fields when you create a payment link.
You will be able to see all of the custom field responses in your payments dashboard under the customer view.
Feedback

Any feedback is much appreciated. Feel free to talk to us on Intercom or send an email to gareth@tillypay.com