How to open an account for Stripe in India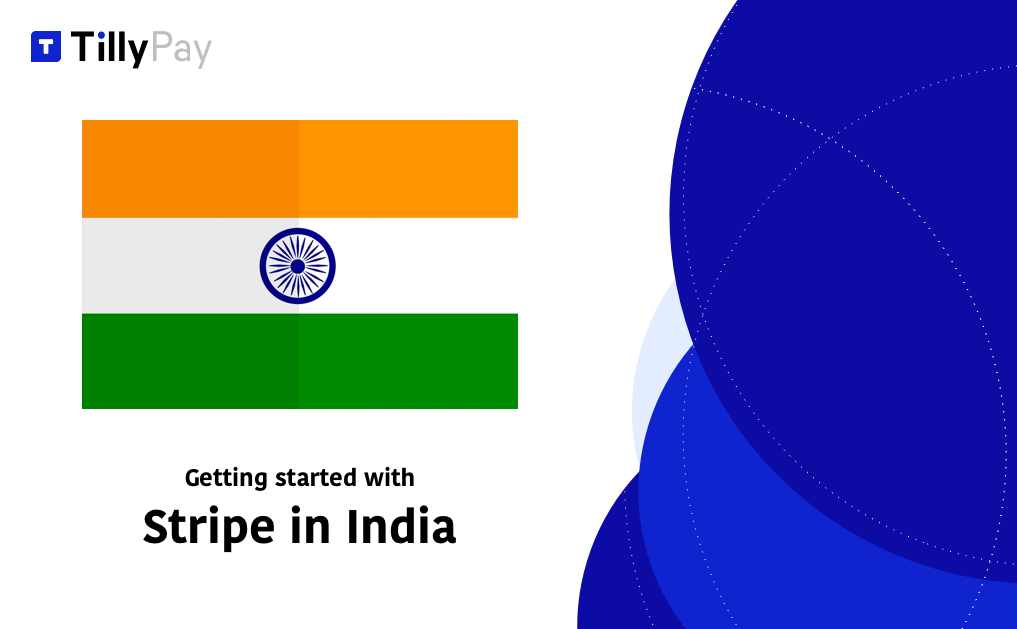 At long last Stripe has moved out of private beta and into general acceptance in India. Accepting payments in India has always been within the realm of RazorPay - well known as the 'Stripe of India.' However, it's looking like Stripe is now the 'Stripe of India.'
Stripe started with private beta back in 2017 and has taken a slow & solid 3 years to get to the point where they're ready to enter the market and see what comes of it.
India is known for it's entrepreneurship; its sole traders & individuals taking massive leaps to become their own bosses inside the country & beyond. Stripe reduces payment friction for those who have this ambition and TillyPay will help you get started using Stripe in no time.
Getting started with an account

India works with Stripe Connect Platforms, like ours – TillyPay.

The easiest way to start taking payments with payment links would be head on over to our Sign-Up Page.
You'll be redirected to Stripe to finish the process with them, you can sign-up to their platform as:
An individual
A company
An LLP ( Limited Liability Partnership)
Sole Proprietorship
Be sure to input your business information before continuing the sign-up.
TillyPay & Stripe

We're been a completely no-code payment platform that allows users to jump in and start accepting payments without any development work.
This opens up the power of Stripe's payment gateway to everyone in India.
Stripe's API can be notoriously difficult to wrangle & understand.

That's why we've been building a platform that let's everyone use Stripe without the complicated parts.

India's Export Rule
If you're planning to sell outside of India, to a digital audience, there is a legal requirement to register as an exporter. You are not required to do this if you're planning to sell only within India.
To get started, you should follow these steps:
Opt in to exports
Within the application itself, you should check the box.

Submit your importer/exporter code
Or IEC as it's called in India.
This code is issued by the government and you can apply for it online at the India Director General of Foreign Trade here.

Detail a transaction purpose code
There are many purpose codes to choose from and you have to choose the right one that fits your business. If there isn't one that exactly fits, you can choose the one that fits your use-case/product the best.

You can get started with TillyPay by using this link.