The Wait is Over
If you've ever built an e-commerce website or app that collects payments, you should become familiar with Stripe. The simple reason being is that Stripe is the best product out there and it is now fully available to Australian entrepreneurs and business owners.
Since going live in 2014, Stripe has changed how local businesses get paid. And now with the launch of TillyPay, integrating the Stripe payment into your new or established business is incredibly easy since no coding expertise is needed.
If you are looking to accept payments with Stripe in Australia, continue reading to see how a TillyPay + Stripe collaboration could be perfect for your business.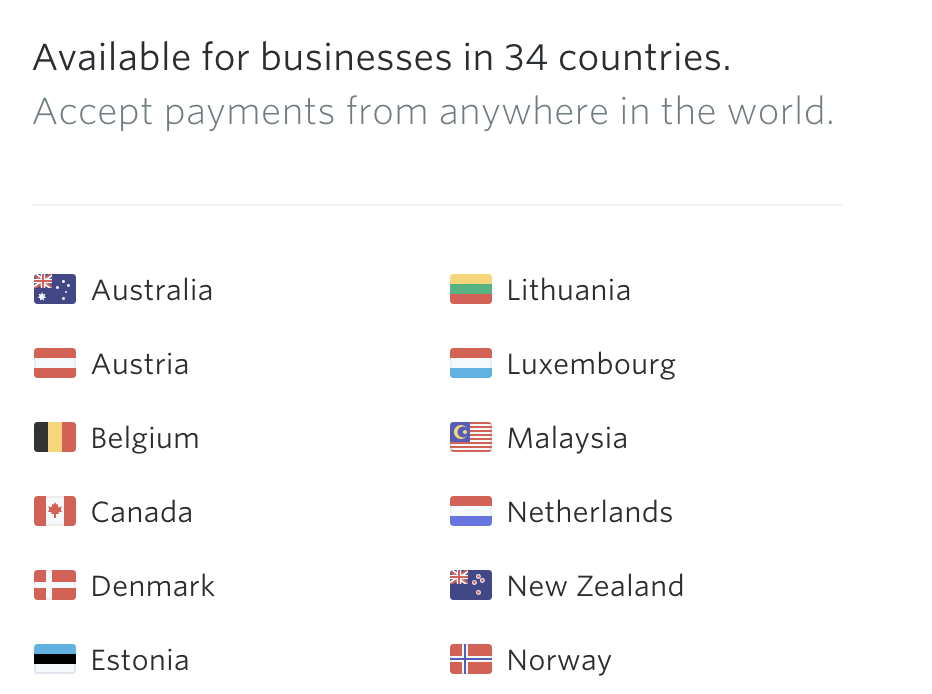 Why Choose Stripe as a Payment Gateway?
We have a long list of reasons why we recommend Stripe to Australian businesses, but these are our three main selling points:
Low Processing Fees: Unlike most payment systems, there are no setup fees or a monthly min / service charges. Stripe uses a pay-as-you-go pricing with a 1.75% + A$0.30 charge for domestic cards, and a 2.9% + A$0.30 charge for international cards.
Fast Payment Times: At the checkout stage, customers remain on the host site when making payments. PayPal, on the other hand, re-directs customer to the PayPal site to complete the transaction. This can be a turnoff for customers and lead to high shopping cart abandonment rates.
Getting Paid: Consumers are willing to fork out the cash for a product they like, but they often face limitations to do exactly that. Stripe allows consumers to pay via domestic and international debit/credit cards, as well as Apple Pay, Google Pay, ACH, iDEAL and many more.
Combine TillyPay + Stripe for Your E-Payment System

At TillyPay, we've made it very user-friendly with a "2 in 1" implementation process. TillyPay has been curated to allow our users to abstract a layer from Stripe by providing a very simple dashboard to generate links for payment checkouts.
Here's how it could work for you:
No Developer Needed: Stripe is widely used in the e-commerce space but it is still developer-focused, so expertise is required. With TillyPay, all you have to do is copy a few lines of code and your payment process is set up.
Getting an Invoice Paid: It doesn't matter if it's a regular payment or a one-off payment from a client somewhere in the world, TillyPay gets the money across to you quick and hassle free.
Setting-up Subscriptions: If your business offers a monthly subscription for an e-service, this can be easily set up to ensure the money comes into your account on time each month.
132 Currencies: Your business may have or soon grow to have a global customer base, so it is important you can take currency in its many forms. Now you can since 132 currencies are accepted with our payment platform.
Start accepting payments straight away!
If you like how this all sounds and want to get started, then simply open an account with TillyPay. You'll automatically gain access to a Stripe account, as well as all the benefits that TillyPay has to offer.