The TillyPay Close - How Scott eliminated 30% drops in his sales funnel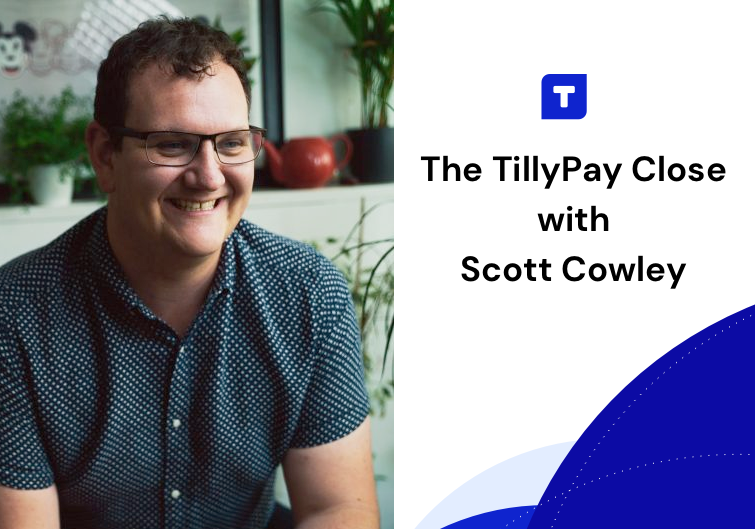 First things first, who are you and what problems do you help solve?
I work with founders who sell, but don't consider themselves "sales"people. I build sales teams and have a sales training/consulting/education business.
What pains were you facing before you used TillyPay?
One of the things I always teach my clients is to never end a call without a defined next step and the best next step is cash.
This is something I struggled with personally as I wanted to get people to make a cash commitment on the phone/zoom call.
I am not technical and frankly all the payment gateway's interfaces suck for non-techies.
Previously I would get a commitment, send an invoice and hope they would pay the invoice asap. This meant I was losing about 20-30% of the people who said "Yes" on the call but didn't pay the invoice. This is a really high number of people to lose, especially as each client is worth around $3,000 up front.
How did TillyPay solve this problem?
By using your super simple payment link builder, I was able to get instant access to a safe & secure place for them to put a credit card in, lock in the deposit & create a recurring payment, making it incredibly easy.
TillyPay also allows me to operate in the currency my client is most happy with:
Be it GBP, as I'm based in the UK.
or in Euros, as many of my clients are European.
or in USD, everyone in the Americas wants to pay in USD.
With TillyPay it takes all of 2 mins to create a bespoke payment plan for a new client.
By implementing TillyPay I am about to use the last few minutes of the call to take a small deposit and lock in an onboarding call BEFORE we end the conversation.
Since making this change I haven't had a single person renege on their commitment to join the program.
Tell me more about "The TillyPay Close"
It's really simple:
I confirm at least three different ways that they are ready to move forward with whatever I am selling.
Hop onto to TillyPay and create a payment plan tailored for them.
Send them a link while still on Zoom to commit to the sales training program.
Once the deposit is paid, we book a kick off call.
It's a great way to test if they're ready to buy, to put their money where their mouth is. Many a time, I have a culture clash as I'm blunt even by Australian standards!
They don't want to tell me they're not interested there and then, but rather ignore my follow-ups as I waste time on them.
Without TillyPay -
I would be stuck using the old "Invoice-and-Pray" method.
Lastly,  TillyPay brought out their Pro Tier last month and I jumped on it.
Their interface is incredible and I want this company to stick around for the long term.
Scott runs Sales Mastermind helping founders build great sales processes.