TillyPay wins Rising Star and Premium Usability awards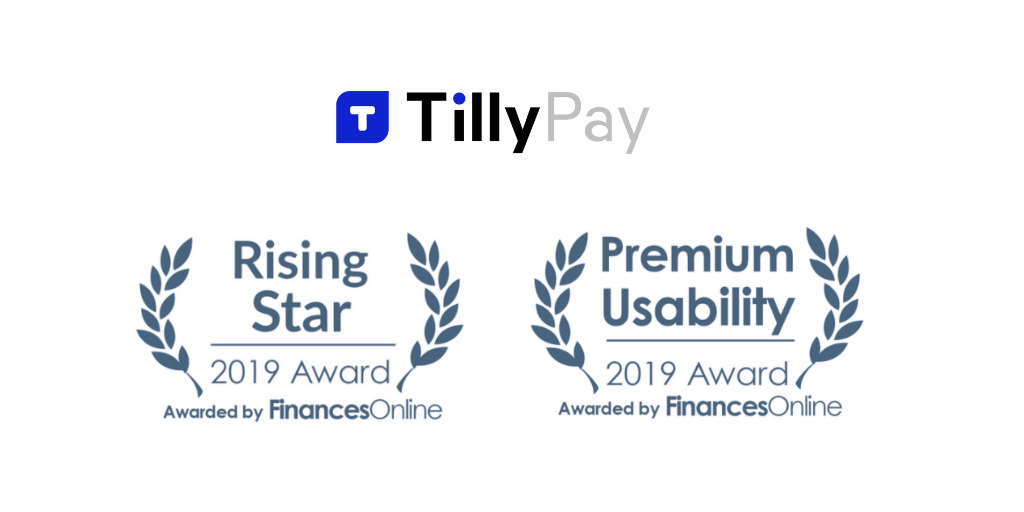 TillyPay has been awarded two prizes by FinancesOnline – the world's fastest growing independent software review platform. TillyPay was also included as one of FinancesOnline's top 50 payment gateways.
TillyPay won the Rising Star 2019 award and Premium Usability 2019 awards.
"Since the very beginning we wanted to make TillyPay the easiest way to collect payments for small businesses. So it's a huge honour to win the Premium Usability award. We built our product to be simple, attractive and easy to use. It feels great to win this award after all the hard work we've put in to make TillyPay the most user-friendly payments system on the market!" – Adam Shiervani, TillyPay CPO

"Being singled out as a Rising Star is a really important indicator of the growth we are experiencing and the demand for a product like ours in the market. We're making a world-class system accessible to anyone and everyone – no coding experience needed. So it's really exciting to win this award!" – Henry Mathias, TillyPay CEO
During their review of TillyPay, FinancesOnline focused on three key uses cases, showing how the tool can be used by:

? SaaS companies that don't want to build their own payment gateways
? SMEs or sole traders who need to collect recurring payments
? Companies that want to replace their physical POS with a digital alternative
Consultants, coaches, charities, SaaS businesses and service providers all use TillyPay to manage their payments. There is no set-up fee, so anyone can get started and accept payments in minutes.