120+ places to promote your SaaS startup in 2020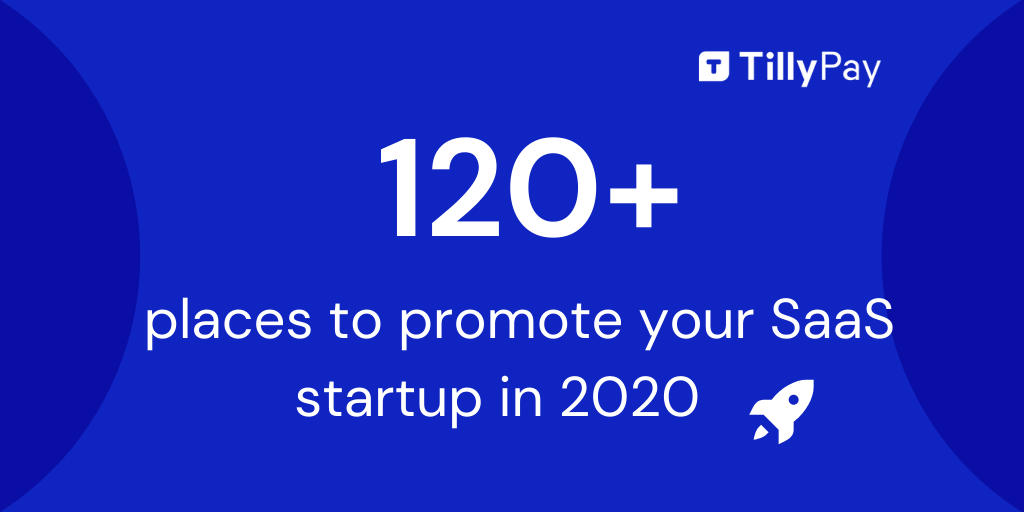 You've just launched your startup or SaaS product. Woohoo!
Now it's time to tell the world about the awesome thing you've made.
But how to do that?
If you've just launched your startup or SaaS product, it can be difficult to know where to start.
We did a lot of research when starting out about how to promote TillyPay. So we figured, why not share it?
We've put together a comprehensive list of SaaS directories where you can list your product.
Listing on directory sites helps other businesses or customers discover you and it gets your name out there. Being listed drives more traffic to your site, gets you more leads and improves brand recognition.
It also helps you pull together your first batch of backlinks that help you appear in search engines.
We've listed all the sites according to their domain authority, so the sites at the top have a higher domain authority, and those at the bottom are lower. We hope this is a useful resource for any other young companies.
Remember that if you are a member of a partner programme then make sure to get listed with your partner and make the most of their network.
TillyPay is an official Stripe partner, and being listed on the Stripe partner page helps us a lot.
Stripe, Google, Microsoft, Atlassian, Facebook and many other companies have partner programmes. So don't forget to make the most of those partnerships.
Want to add your own directory?
If you run a directory for SaaS businesses, submit your site to our list and we'll get back to you as soon as possible to let you know if you're in!
Just submit your request via the button below